Oral Placement Therapist (OPT-Level 3)
Professional working with individuals Muscle-Based Speech and Feeding Deficits
RECOGNISED BY American Speech Language Hearing Association (ASHA)



Role of Speech Therapy in…

Welcome to our Site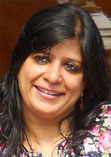 Mrs Kanchan Aggarwal is a qualified speech and language pathologist. In an illustrious carrier spanning more than 15 years she has treated the most challenging cases with utmost ease and compassion. She has a keen interest in keeping abreast with the latest in the field and always applies the knowledge acquired according to the grasping power of her little patients in a very simplified manner. All these years she has been keenly participating and attending seminars and CMEs in the topic relevant to her patients. In these events conducted by both National and International Faculty, she has participated both as interactive audience and also shared the dais.


Speech Therapy
Therapy programs are customized to each child. Therapy includes a range of fun activities from exploration...


Speech Evaluations
If you've noticed or have recently been told by a teacher or daycare worker that your child may have a speech disorder ...


Conatct Us
Address :
B-5 & 6/4473 (Gate No.3), Vasant Kunj, Delhi-70
Mobile :
+91-9811356792, +91-11-26134966